Zafferano, gastronomy magazine for professionals, has dedicated to us an article about our Virgoro extra virgin olive oil, a line of precious oil obtained from single-variety cultures.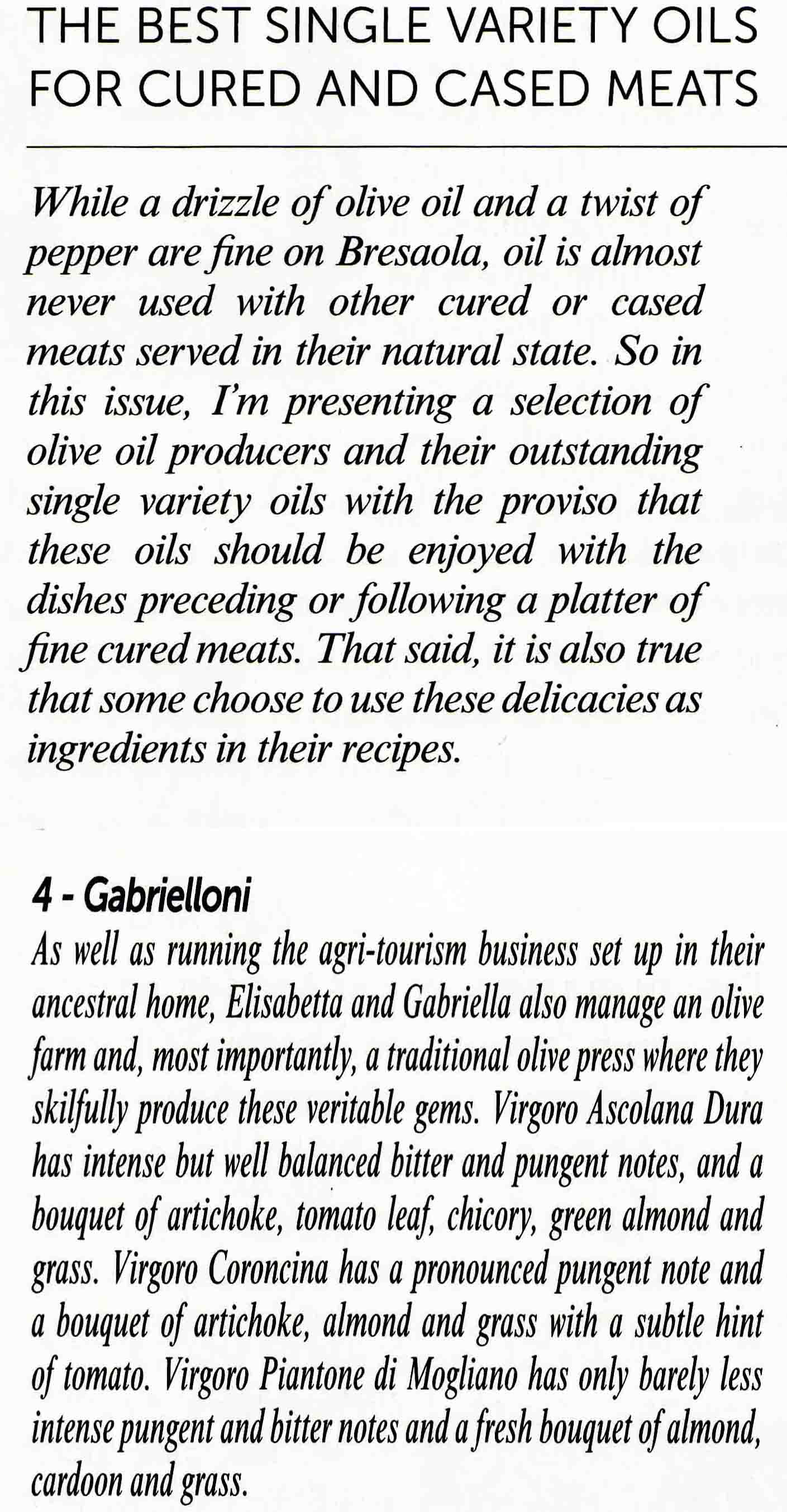 The article talks about Virgoro oils exclusively obtained by typical olive trees, as "Ascolana Dura", "Coroncina" and "Piantone di Mogliano", each of these with their peculiarity and characteristics.
It's our pride to be able to offer Virgoro because this is an indication of biodiversity we managed to keep in our countryside.
These oils are loved by those who know how to appreciate the complexity of a top quality oil in the same manner as a fine wine.
Gourmets choose the taste of a single ancient variety to feel the poetry of a territory, so they bring authenticity at the table and create perfect matches of foods.
Scent of almond, tomato, thistle, grass and artichoke, bitter and spicy notes... Discover all these flavours in Virgoro bottles!
Enjoy the reading.