9,7 out of 10 and "Best Scent of the Year 2016". That's the grade given to Virgoro Ascolana Dura at the last International Monocultivar Olive Oil Competition.
The Contest, taken place in Milan in January, ended with awards ceremony last April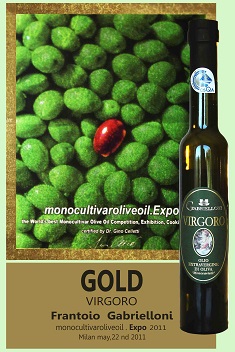 16th at the Science Park of Lodi (near Milan).
Monocultivar EXPO 2016 is the Competition organized by Dr. Gino Celletti, world-renowned expert taster and panel leader of the most notable Competitions in sensory evaluation.
To name but a few:
CIOOA Copenhagen International Olive Oil Award (of which he was co-founder); JOOP Japan Olive Oil Prize; NYIOOC New York International Olive Oil Competition; Oil China International Competition and many others.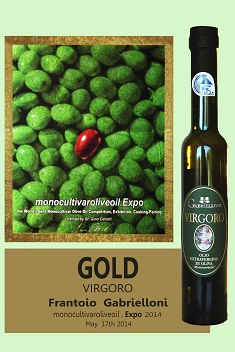 This is the third year Virgoro Ascolana Dura is among Monocultivar EXPO winners.
In 2011 and 2014 it was Gold Medal and now it has gone beyond the Medal, inasmuch evaluated as "Best Scent of the Year 2016".
Moreover, Dr. Gino Celletti highlights, "among winners it's the only one to be produced by the rare traditional method, using granite millstones for grinding and presses for squashing out".
Other Companies, too, have been rewarded, and many of these ones are not Italian. Good evidence of how the awareness about niche olive oil is increasing in the Mediterranean Basin that is traditionally the ideal area for growing olive trees.