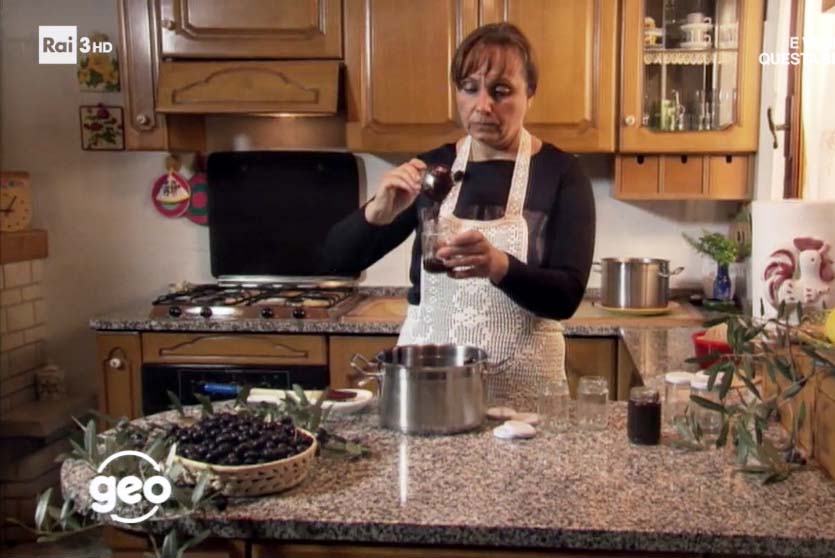 It is the Olive Harmony olive jam. An unusual product that RAI Italian TV channel has filmed, during Geo&Geo programme, displaying steps of its production. Watch video.
Elisabetta Gabrielloni, Chef of Al Crepuscolo holiday farm as well as owner of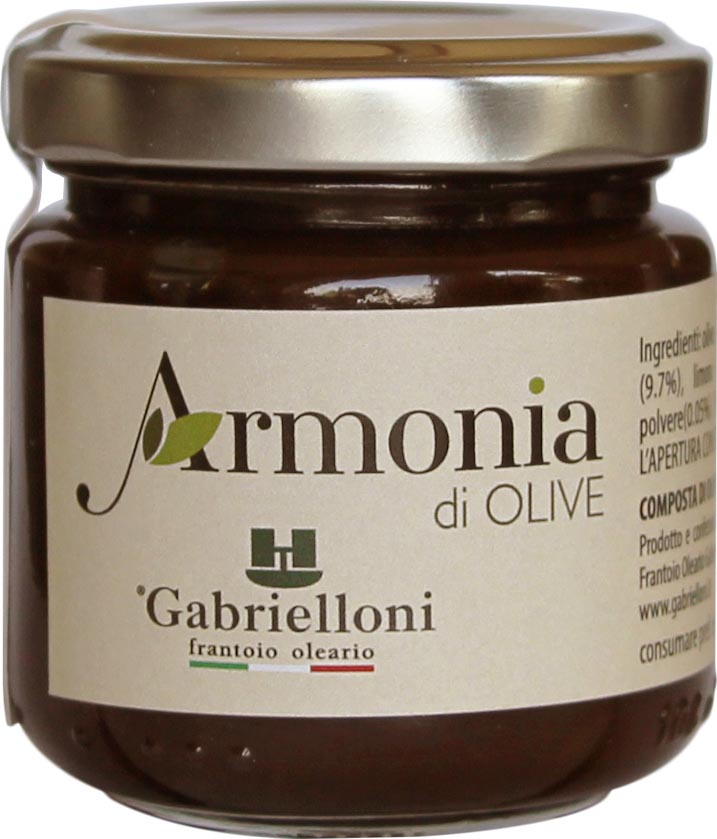 the olive oil mill with her sister Gabriella, has described stages recipe.
Let's start by crumbling olives, taking stones off.
The olives will be cooked later on along with others ingredients. Watch video.
We pour pitted olives into a pot, adding a little bit of water.
Then put the pot on the burner for letting the whole mixture soften.

While boiling olives, add to them lemon peel and minced onions.

Going on doing the olive-based recipe, you pour sugar, a small amount of honey and some slices of ginger for seasoning.

In the end, lemon and tangerine juice.

At this point,

leave the whole mixture on the fire for about an hour

. The olive-based recipe outcome is named

Armonia di Olive (Olive Harmony)

: a very uniform jam you can match with both sweet and salt dishes.

Watch video

.

It is perfectly paired with boiled meat or fresh cheese. Pleasing and appetizing spread it on a tart or on a typical Italian sweet called "grape must roll".