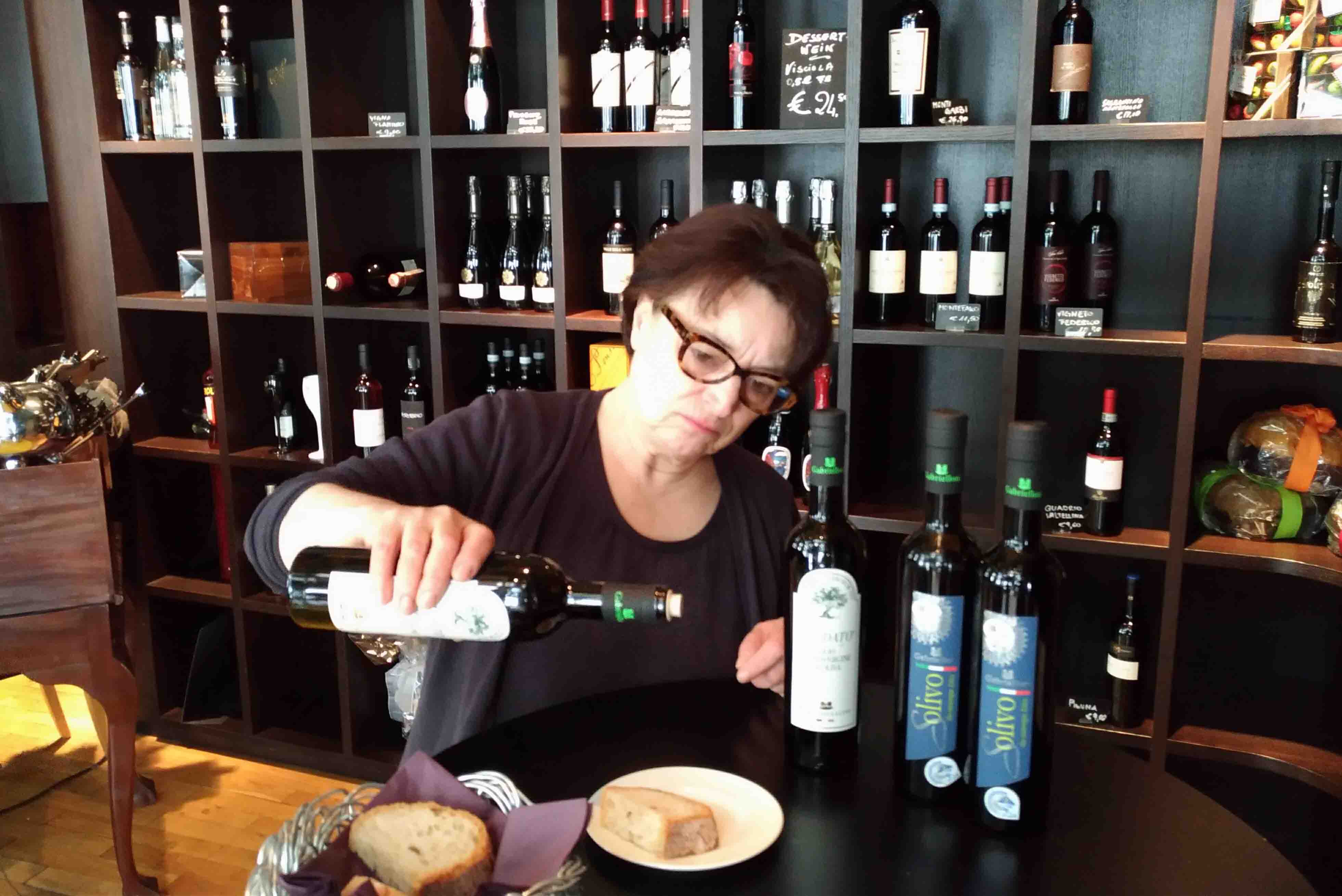 Topnotch products, tasty courses and typical Italian warmth. It is named Bella Italia Weine the wine shop restaurant run by Maria Patané, along Vogelsangstrasse, west of Stuttgart.
Stuttgart is an industrial city, Mercedes and Porsche's offices are located there as well as Bosch and Mahle's headquarters, the most worldwide manufacturers of automotive components; even European branches of IBM and Hewlett-Packard are based in Stuttgart.
An energetic and working society increasing steadily, which if it doesn't like any cars than that ones German, at the Swabian cooking it prefers Italian food.
Scallops on caramelized oranges with saffron sauce; spaghetti with chards and veal strips; egg home-made ravioli filled with ricotta and spinach cooked in sage and butter; creamed potatoes soup with roasted cheek lard; swordfish carpaccio with kiwi and almonds. Then wine, obviously Italian, as well as olive oil, most important for Maria Patané, who uses Laudato® and Solivo in different ways based on different courses.
Maria Patané offers those ones and much more. A well-stocked selection of Italian foods and beverages which surrounds whoever sits down eating her courses: you're enveloped by Italian fragrance and that's not an euphemism. As a matter of fact, restaurant tables are in the middle of the wine house.
On the winerack, close to Piedmontese Barolo or Verdicchio from the Marches, you find Laudato® and Solivo evo oil, too.
Hence, not an ordinary wine shop and not a common restaurant. Beyond their fusion, there's the aesthetic value of the architecture and design.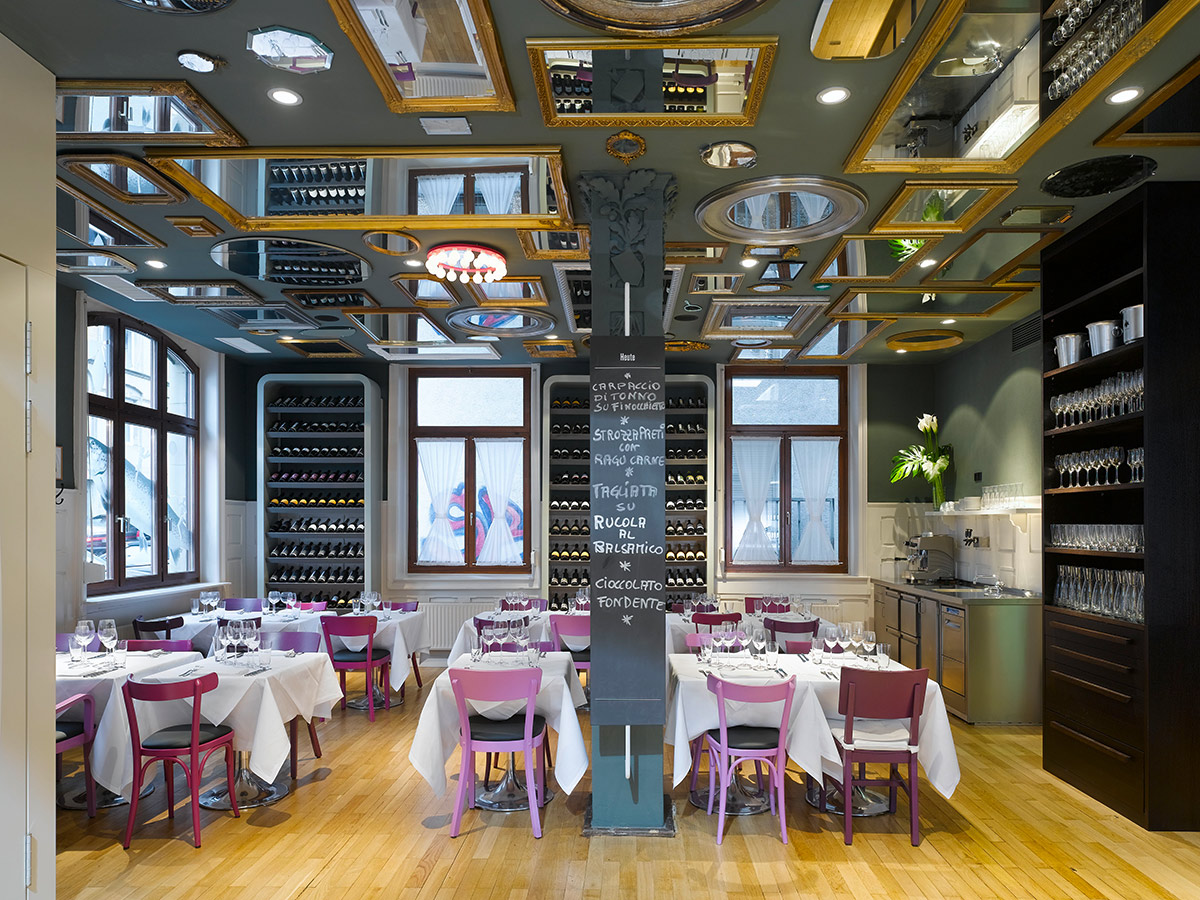 Bella Italia Weine is located at the ground floor of a Wilhelminian style dwelling made from bricks. Inside, more than 90 vintage mirrors of different shapes are hung on the ceiling, realizing the right light and unusual perspective likewise. Country chairs made strictly from wood, a bunch of chandeliers and a piano aside: that's the style of a living room a bit outlandish but suitable for making a charming climate.