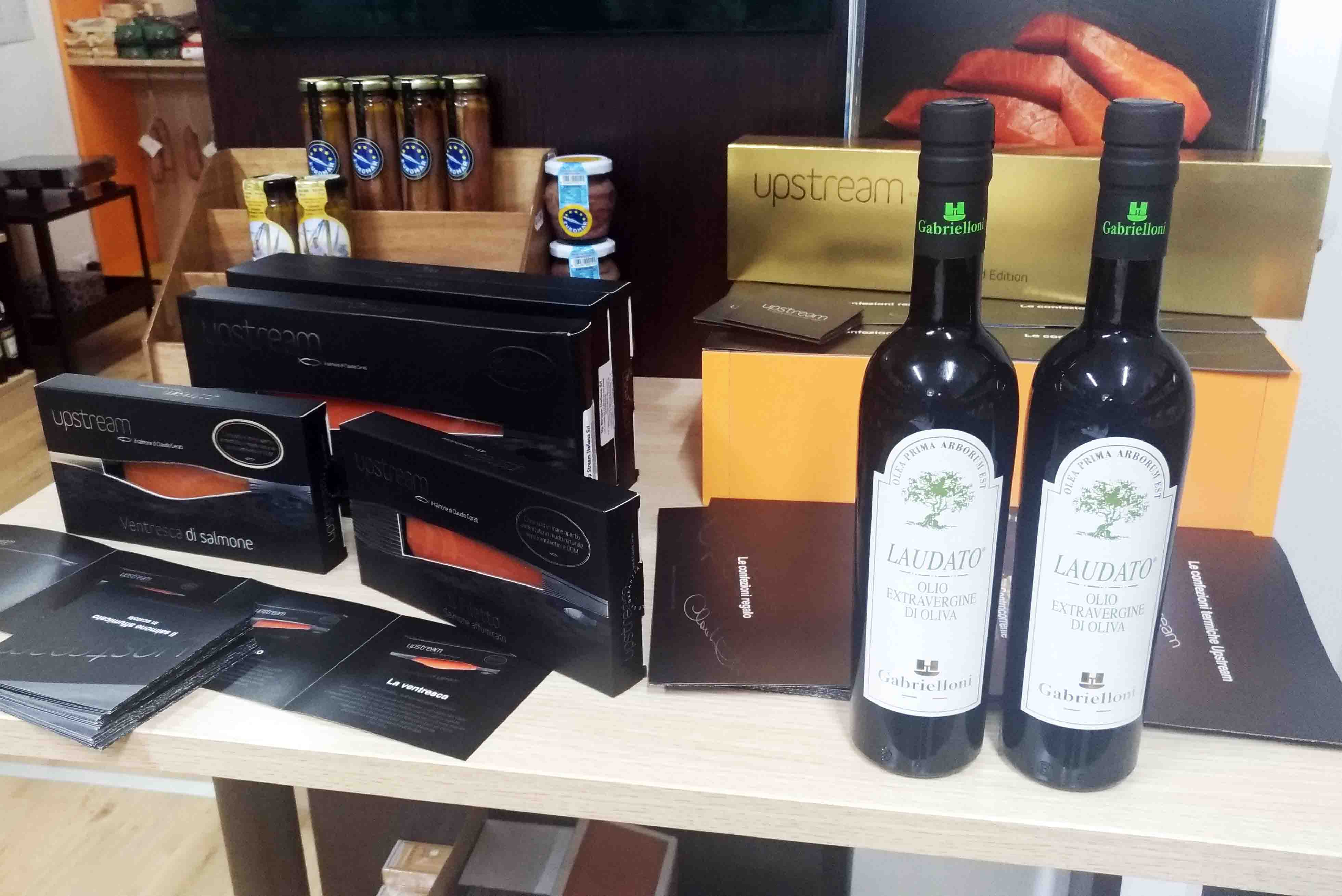 Temperini wine shop stands for top wines, mouth-watering cold cuts, sweets and great spirits. As for extra virgin olive oils, you bound to find Laudato® and Solivo, as for jams Armonia di Olive. Watch video.
We're delighted a wine shop like that, noted for its topnotch Italian and foreign
foods, has started marketing Laudato®, Solivo and even Armonia olive jam.
Our products are in good company there. Watch video. If you ask for Italian wines, they offer you Sassicaia or
Tignanello or Barolo or Brunello.
If you need spirits, they talk about Ron Zacapa rum.
If you desire smoked salmon, they give you the best worldwide named Upstream, smoked with beechwood.
If you're thinking of eating anchovies, they propose you Cantabrian.
If you want extra virgin olive oils, they lead you to the shelf reserved for our Laudato® and Solivo.
If you're seeking something original and unique for matching with cheeses or boiled meats, they let you taste our Armonia olive jam.
As you can see, a well-stocked wine shop with Italian foods and much more from abroad. Watch video.
And remind, they organize now and then free tasting where you'll be every time thrilled by latest news of Italian foods.
It's been in one of these degustations our extra virgin olive oils and olive jam have been tasted and soon inserted inside of this marvellous Italian wine shop.