Gabrielloni® is located in Marche region, central Italy, amidst hills described in L'Infinito poem by Giacomo Leopardi, acknowledged to be one of the most radical thinkers of the 19th century.
A land with a rich history of enticing wines and foods, from the flavours of the fish of the Adriatic Sea to the dishes of the hills and mountains, with wines that include more than 20 vintages whose origins are officially recognised and controlled, plus truffles, salamis and cheese whose genuineness is also monitored. The Marche region offers a spectacular variety of delicacies and dishes, prepared in accordance with traditional recipes and time-honoured customs.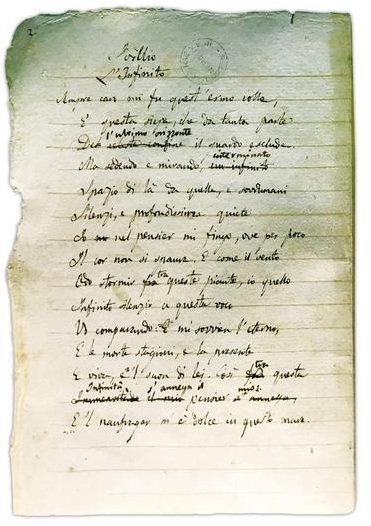 In a land with similar qualities, land praised by the poet Giacomo Leopardi in his L'Infinito poem, there was bound to be a superb olive oil just right for accompanying the creations of local cuisine.
The history of growing and milling olives in the region is a centuries-old affair. Medieval documents attest it, like so they prove the undeniable quality of it.
Sure enough, the usual toll consisting of twenty-five pounds of olive oil, that allowed the docking in the Po River, was lower for ships from the Marche region than others crafts from others regions: this is the historic proof that olive oil from Marche was estimated with a greater worth than olive oil coming from others areas.
Going on with the history, the Venetians also held a high opinion of the olive oil of the Marche region, reselling it at a higher price on the strength of its aroma and taste.
Because time-honoured, home-grown varieties, such as Mignola, Sargano, Carboncella, Raggiola, Rosciola have unusual and noteworthy characteristics, so as to make tracks in the history.
The "interminable spaces" Giacomo Leopardi write about in his "L'Infinito" poem are all that: a set of scents, foods, art, culture, landscapes making Marche a topnotch Italian region.