The key to excellence in an extra-virgin olive oil is scrupulous oversight of the entire production process, from the olive grove to each individual bottle. The olives on the trees already hold a large part of the features destined to be expressed by the oil.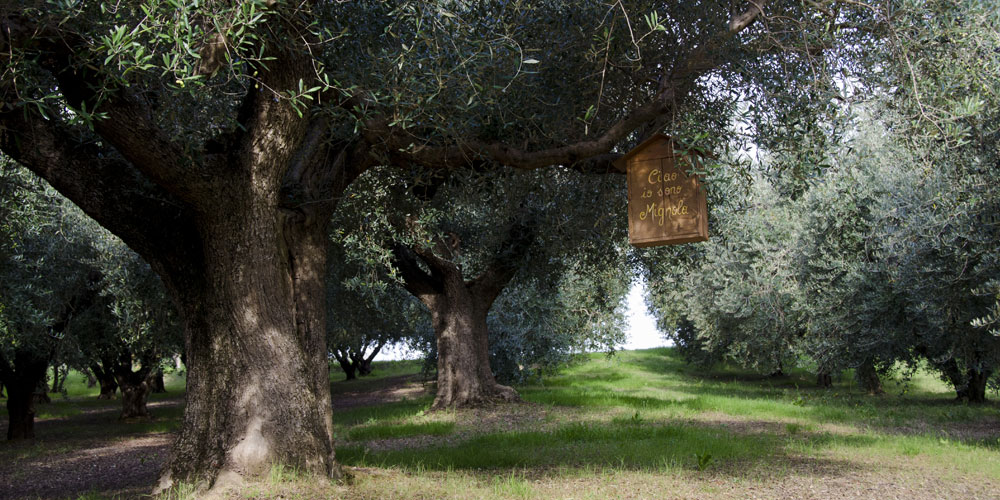 This is why all the growing phases in the Gabrielloni olive grove, up to and including identification of the precise moment when each individual variety of olive should be picked, are overseen by specialised agronomists of the AIOMA, or the Interregional Association of Olive Growers of the Mid-Adriatic Region, who provide technical consulting and assistance.
The agronomists make their decisions based on respect for the ecosystem, guaranteeing consumer security and nutritional authenticity by enforcing the "Guidelines for the Integrated Production of Crops, Preservation of Plant Health and the Control of Pests and Infestation" of the Marche Region. (Directive of the Department of Farming, Forestry and Fishing no. 306/AFP of 9 May 2013 on ED Regulation no. 698/2005 "Support of Rural Development").
Each season, depending on the prevailing conditions of climate, the most appropriate strategies are taken to preserve the olives from parasites such as the olive-oil fly (Bactrocera oleae), without a doubt the parasite that does the most damage to olive trees, especially in years that are particularly hot or humid.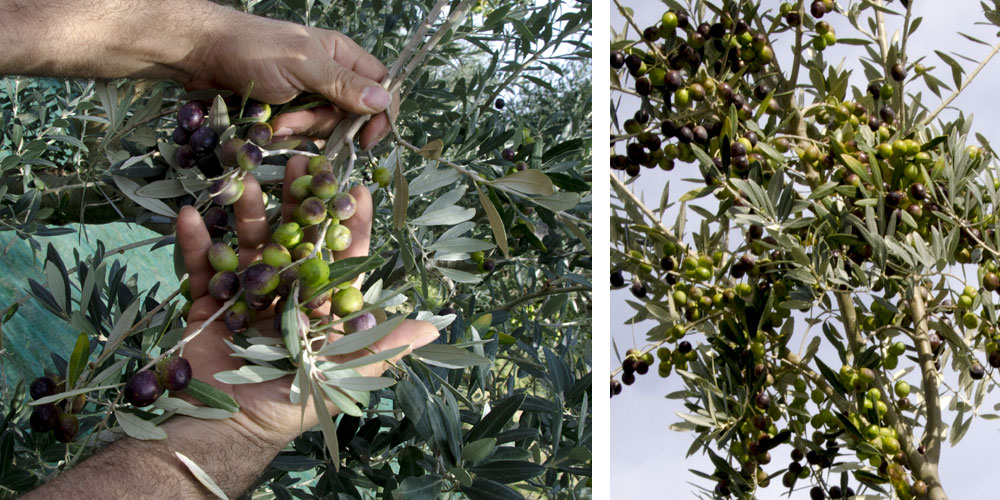 In the Gabrielloni olive groves, the olives are harvested early on, just as they begin to take on their final colour. This ensures that the olive oil is full of aromas hinting at fresh fruit and greenery, with heightened levels of polyphenols, low acidity and exceptional taste and scent.
The olives are harvested exclusively with the hand-stripping method, making it possible to select them one by one.
Only fresh, healthy olives transported in special crates reach the mill, where they are processed after 2 hours from the harvest.