"You come to the town of Recanati on wings of poetry". This is the image by which reportage on Gabrielloni® starts, during Geo & Geo daily programme, broadcasted by Rai Italian TV. Watch video.
The above-mentioned word "poetry" is that one of the poet Giacomo Leopardi who was born and lived in Recanati, as well as that one of an area full of emotional landscapes and emotional food and wine.
Those same emotions the highest poet wrote, have been translated into many ways: in music, in artisan industriousness and in painstaking agrarian manual skill.
Just one town (Recanati), but lots of ways through which it has been interpreted.
Recanati stands for "bel canto" thanks to the tenor Beniamino Gigli; it's renowned for manufacturing the most famous Italian diatonic squeeze-box;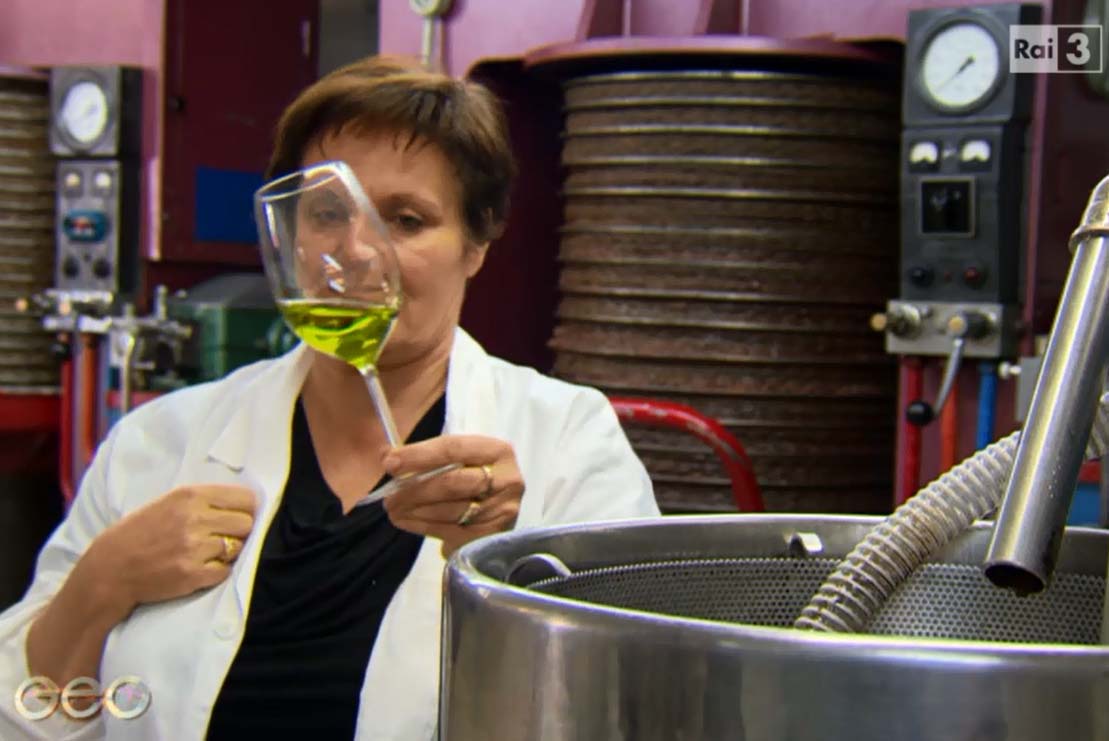 for being location of the most qualified Amanuensis workshop in Europe; lastly, for having gifts of nature like a climate and hill shapes fit for farming olive groves and producing the well-known extra virgin olive oil. Watch video.
Gabriella, Elisabetta and Sonia have seized this gift turning into a lifestyle, according to their skills.
Each ones have their own task, as Rai 3 TV Channel documentary says.
Gabriella dedicates herself to the olive processing in the oil mill. Elisabetta takes care of olive groves and with Sonia manage the family Agritourism. Watch video.
"You come to the town of Recanati on wings of poetry", because led by desiring to feel visual, intellectual and also taste emotions with Gabrielloni®.