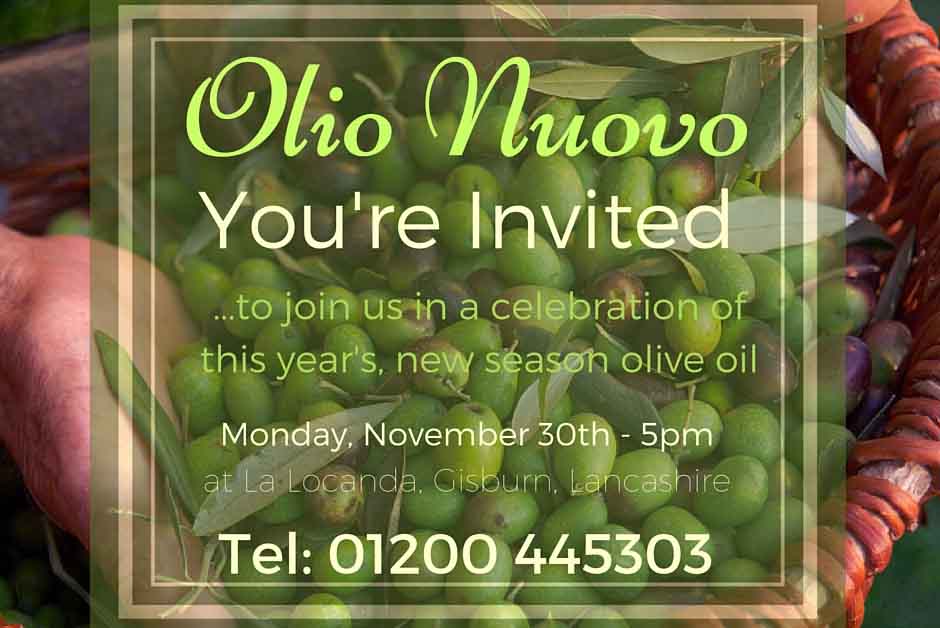 Taking place at La Locanda, Gisburn (UK), on November 30th, this event will celebrate "Olio Nuovo": the year's new olive oil. The guest speaker will be our Elisabetta Gabrielloni.
The event will bring together chefs, food industry professionals and enthusiasts from across the UK, and aims to provide all the information you'll ever need to recognise, buy and use good and healthy olive oil.
The Restaurant's become one of the most prestigious ones in United Kingdom, being able to mix ingredients in thrilling way.
This year 3 Awards have recognised its worth: English Italian Awards, Papa Industry Awards, Lancashire Tourism Awards.
La Locanda has been the winner in all 3 Awards.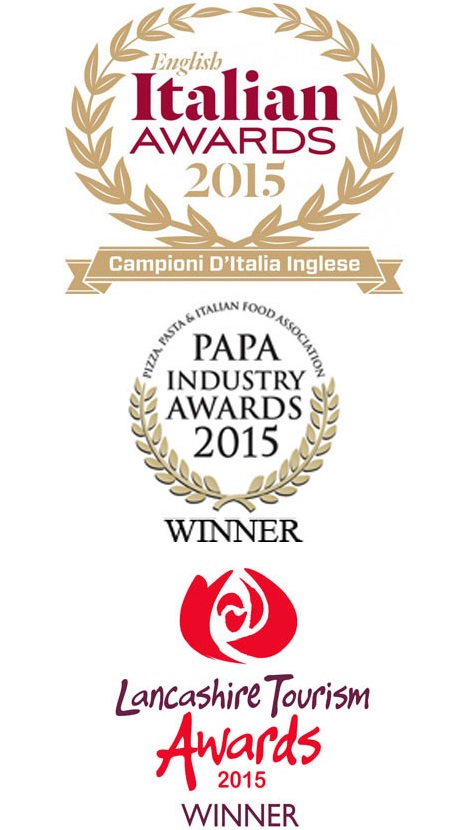 See you therefore at 5:30 PM for a short topics introduction.
At 6:00 PM Elisabetta Gabrielloni will explain characteristics of Olio Nuovo.
The 7-course menu at 7:00 PM, realized by AgriChef Maurizio Bocchi, each of the courses featuring the leading ingredient of "Olio Nuovo".
Aperitif
Welcoming Aperitif "Olicocktail" with Stuzzichini
Appetizer
Clear chick pea Soup with Oil and Crostone
First Course
Homemade Tortelli filled with Potatoes, served with basil Pesto and toasted pine Kernels
Seafood Main Course
Olive oil poached Morecambe Bay Cod, fresh Oranges and black pepper Salad
Landfare Main Course
Wild Venison Loin, Cervia salt, baby Vegetables and pumpkin ginger Compote
Dessert
Olive oil chocolate Tortino with orange crème Patissiere
Coffee and Chocolates
Coffees with olive oil Chocolates